The Louisa Arts Center will help make your special event memorable! From our distinctive Purcell Gallery and unique Pamela Higgins Stone art studio, to our intimate 205-seat theatre, creative possibilities abound for your gathering, office party, business meeting, performance, lecture, or shower. Your guests will love the ample parking, and lovingly maintained Louisa Arts Center campus. We welcome you to visit, tour our spaces and talk to us about your desires to plan your special event in this distinctive, and affordable venue.
The Purcell Art Gallery brings a tasteful, creative flair to your event setting. The gallery is carpeted, with adjustable lighting, and power outlets. It is adjacent to the Center's lobby, and main hallway. A well-equipped catering kitchen is located just feet away. Ground level entrances make the Gallery easily accessible for setup and arrivals. Tables and chairs are available to rent. And best of all, your event will be surrounded by beautiful art.
The Cooke-Haley Theatre has hosted Grammy Award winning artists in concert, live theatre, comedy, lectures, Town Hall meetings, movies, and more. Our intimate 205 seat theatre is equipped with state-of-the-art lighting and sound, projection equipment, streaming equipment, thrust stage, dressing rooms, a green room area, rear loading dock, plus a Steinway grand piano.
Theater rental includes basic sound equipment for CD – Computer – iPhone, DVD – Power Point projector, film screen, podium; stage microphones, warm & cool lighting; dressing room, and green room space.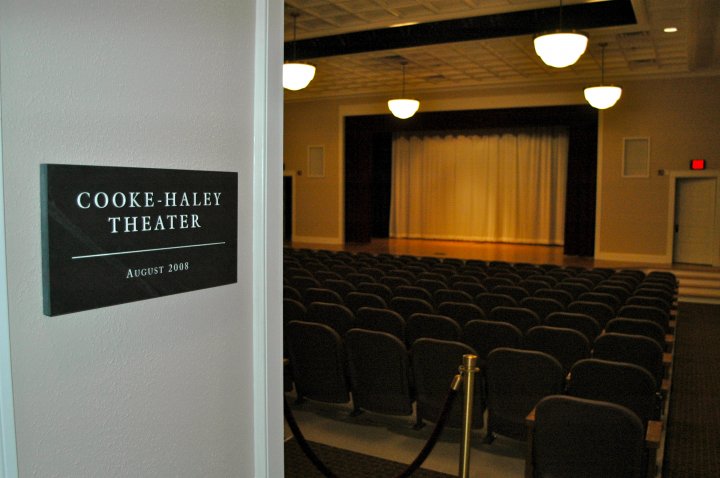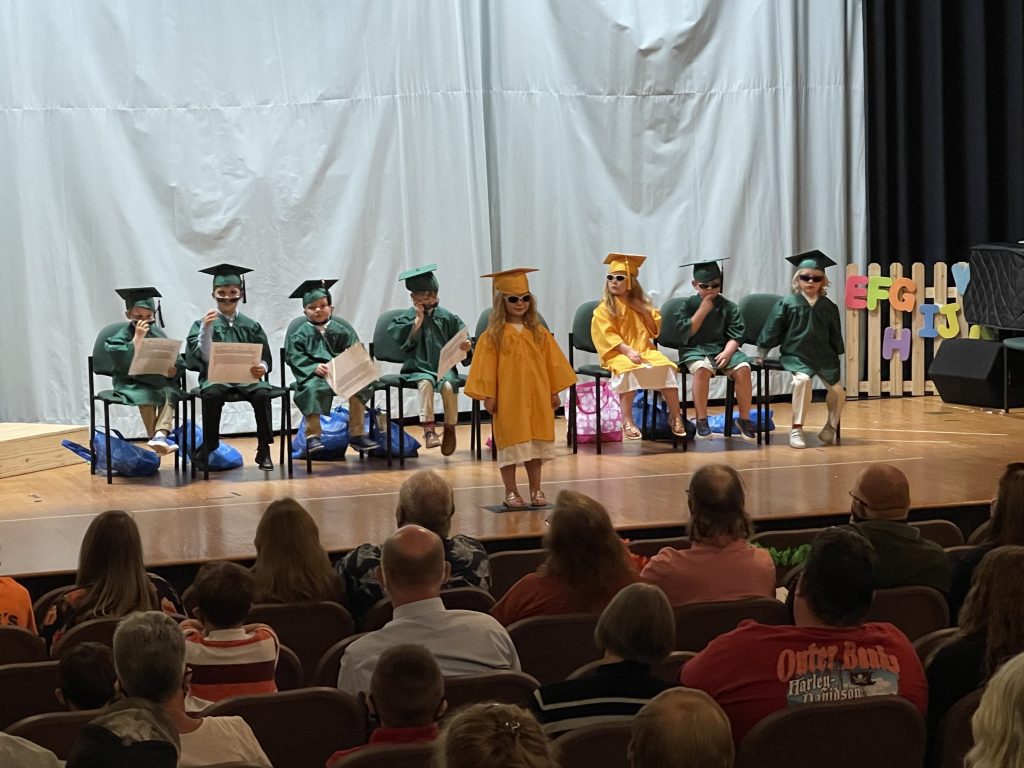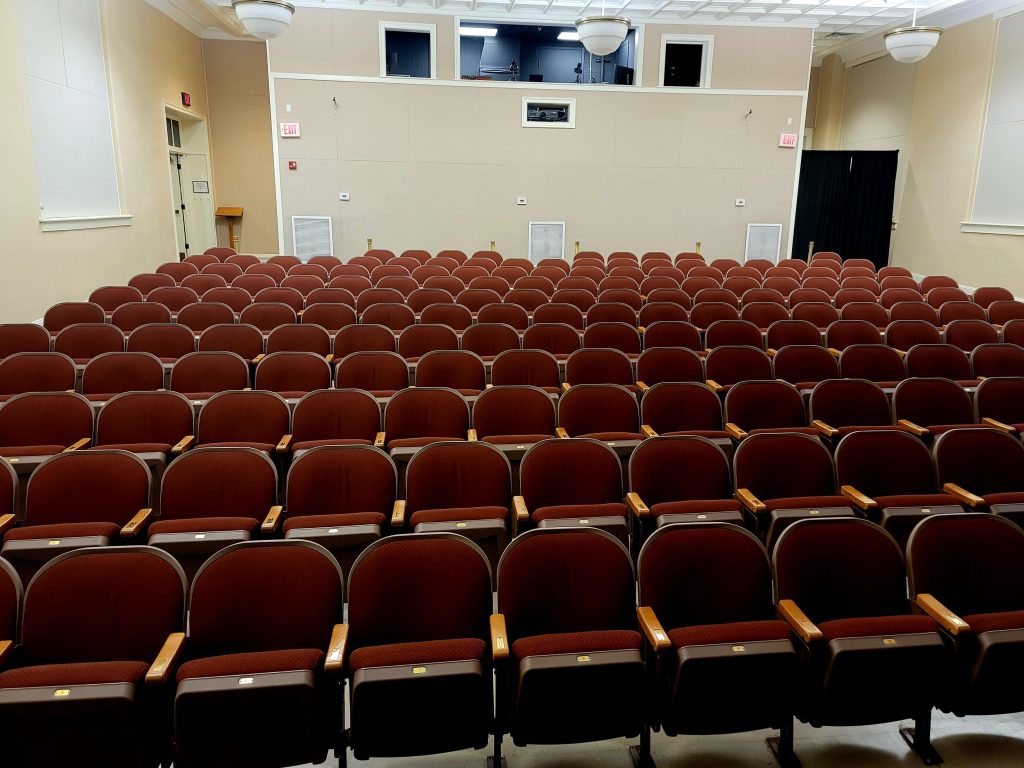 Hire our event manager to assist you with your event.
Pamela Higgins Stone Art Studio
The bright and colorful Pamela Higgins Stone Art Studio on the second floor is used for creative art education classes. The studio is available for intimate meetings, birthday parties, and more.
The Terrace is located immediately outside the Center's art gallery. This attractive outdoor space, set with commemorative bricks and stone, provides a distinctive setting for staging your special event.
The conference room holds a large table with office chairs to hold your meeting.
Extra items to add to your rental.
Rental Policies and Details
(Full Policies available upon request)
One (1) LAC Event Manager must be on-site for the duration of the event (at the expense of the renter). Duties include open and close Center, basic sound(on/off); lighting (on/off). The Manager will have keys to storage, kitchen/box office, tech booth, dressing rooms, theater, refrigerator and will brief kitchen rental staff on use of equipment.
If alcoholic beverages are to be served at the rental events, the renter must obtain their own ABC event license.
Burning candles and smoking are prohibited throughout the Center.
Wi-Fi is available in the Arts Center – Town Hall.
Rates vary depending on the space and requirements for each event.
Discounted rates are given to community and fundraising events, Louisa County non-profits, churches and arts affiliated organizations. Call 540-967-2200 to discuss your event.