We work to enhance appreciation and inspire passion for the arts in our community. The aim is to broaden audience involvement and access and to improve the livelihood of artists and their opportunity to contribute to the community. By doing so the Louisa Arts Center makes the Town of Louisa and Louisa County a more appealing place to visit, locate a business, and call home.
Our Board of Directors comes from diverse backgrounds and is committed to using their talents to promote the arts in our rural setting.
Officers
Directors
Honorary Directors
Executive Director
Officers
2020-2021 Officers
Stephanie Koren, President
Greg Schumacher, Vice President
Jennifer Purcell, Secretary
Julia Skare, Treasurer
Steven R. Smith, Governance
Jo Griffith, Grants
Directors
Honorary Directors
Executive Director
Our staff dedicates itself to promoting and producing high-quality performances, events, and occasions that are enjoyed by the citizens of Louisa and the surrounding counties.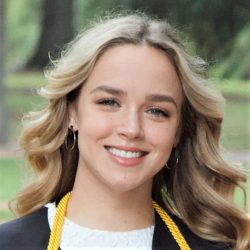 Sydney Laughlin
Marketing Associate