Watercolor Florals on Yupo Paper
Watercolor Painting Class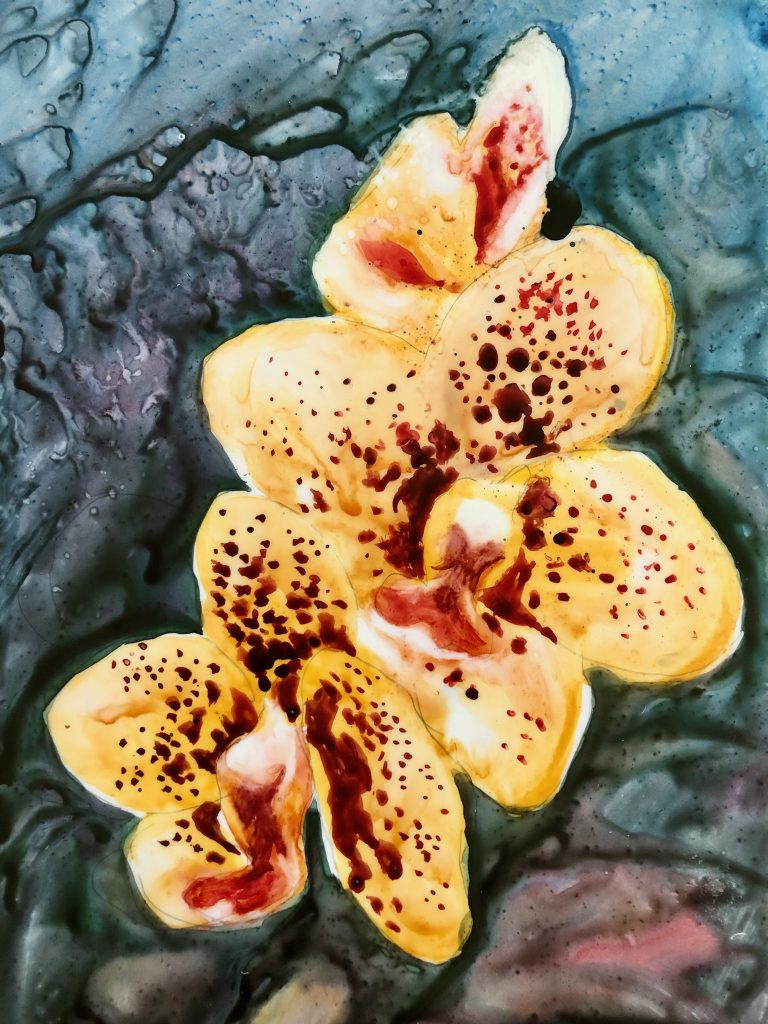 April 23, 2022
5:00 – 7:00 PM
$31
optional: $7 to use studio supplies kits
Registration Deadline: 5PM on April 21, 2022
Paint a colorful watercolor of flowers just in time for Mother's Day! Yupo is a synthetic paper that comes in a translucent form. Bring a photo of flowers that you can place under the Yupo paper. This will guide you while painting thickly and expressively with unexpected results. Bring an 8×10 photo of flowers. Instructor will supply Yupo paper.
Students have the option of bringing their own paints and brushes or using a studio set for $7.

Ages 10+
ABOUT THE INSTRUCTOR
Barbara Powderly is a full-time Lake Anna resident who loves the water and its surrounding natural landscape. She specializes in capturing nature's seasons in photos and watercolors. She is a member of the Fredericksburg Center for the Creative Arts, the Virginia Watercolor Society and the National Watercolor Society. Barbara previously taught graphic design and art appreciation at Monmouth University in New Jersey. She also has extensive experience as a graphic designer for the federal government, university arts programs and various book publishers. Visit her website at bpowderly.com for more information.