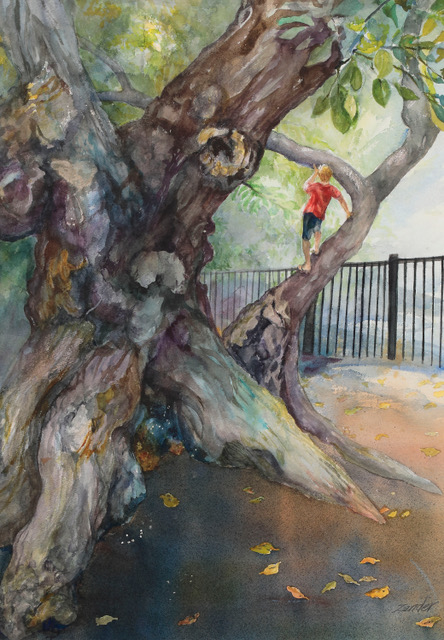 About the Show
"Moments in Time"
Join us for our next Purcell Gallery exhibition with artist Mary Jane Zander of Zander Fine Art, March 26, 2021, from 6:00 pm – 8:00 pm. ADMISSION IS FREE.
Mary Jane Zander is a talented artist whose initial studies included portraiture, figure drawing, and multiple media. More recently, she spent a few years immersed in botanical illustration. Her love of nature is reflected in her botanical art but she often felt too constrained by the rules. She wanted to do more than represent nature, she wanted to interpret it. Her artwork reflects a more expressive and abstract approach.
Mary Jane is a retired professor of Art Education at Virginia Commonwealth University and a past president of the Botanical Art Society of the National Capital Region. Currently, she is a member of the Virginia Watercolor Society and the Hampton Arts League. In 2020, she received a third-place award for her painting "Laileo Cattleya Alba" from a juried exhibition organized by the Virginia Beach Garden Club for Historic Garden Week in Virginia, and she received the Virginia Poehler Memorial Award of Distinction in the 41st Annual Virginia Watercolor Society Exhibition for her painting "Splash".
The gallery is currently open on Tuesday and Thursday from 12-2 and by appointment at other times (contact box office to schedule an appointment).