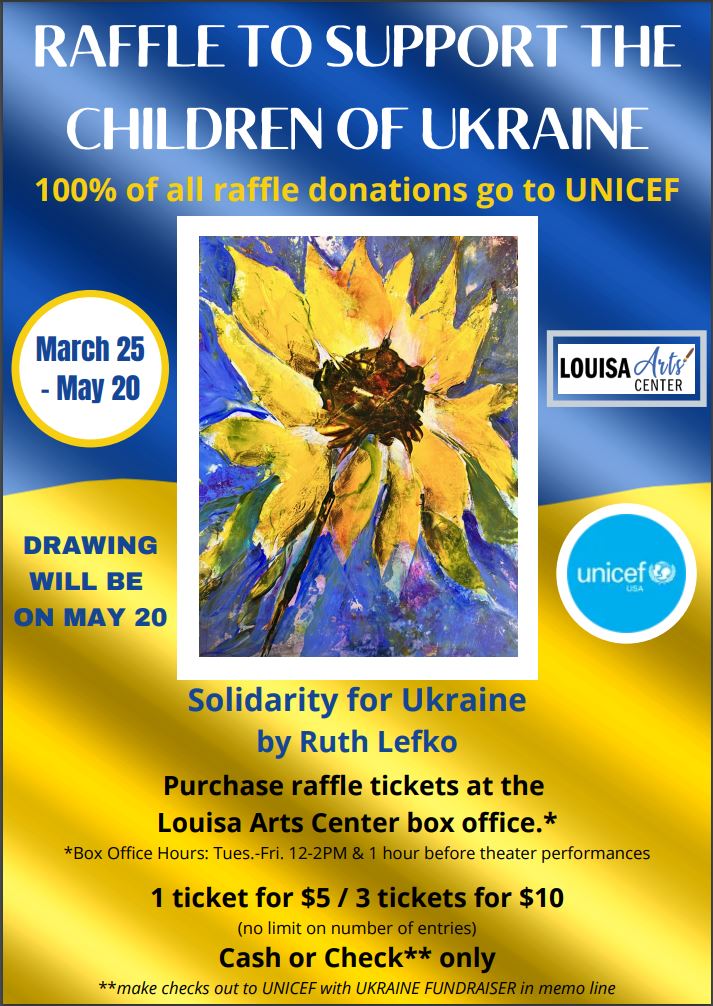 March 25 – May 20, 2022

Tuesdays – Fridays from Noon – 2 pm
& 1-hour before performances
Beginning during the opening reception for Different Strokes, and continuing through the course of the gallery show, a raffle of this sunflower artwork "Solidarity for Ukraine" donated by artist Ruth Lefko will take place to raise funds for UNICEF's Ukraine initiative to help the children of Ukraine. 
Different Strokes will be on display in the Purcell Art Gallery from 6:00 pm on March 25th through 2:00 pm on May 20th. The gallery will be open and raffle tickets will be sold during box office hours and 1 hour before each performance in the Cooke-Haley Theater.
Cash and checks (made out to UNICEF with "Ukraine Fundraiser" written in the memo line) will be accepted.
1 ticket for $5
3 tickets for $10
(no limit)
ABOUT THE ARTIST
RUTH LEFKO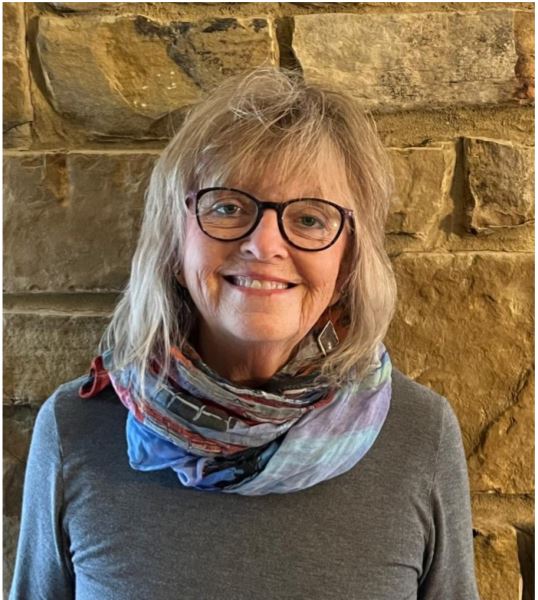 Since Ruth's retirement from elementary education, she has been exploring her lifelong interest in art. As an active member of the art community through the Blacksburg Regional Art Association, she has received awards in regional juried shows including the Virginia Watercolor Society and the Central Virginia Watercolor Guild. No matter the style or subject, it is evident she finds joy in the beauty around her and in expressing life experiences through her art.
She is a member of The New Leaf Gallery in Floyd VA and her work is on display at several locations throughout the New River Valley.
Visit her website: www.RuthLefko.com and www.facebook.com/ruthlefkoart/.
Contact Information
rlefko2@gmail.com
540-449-1328