The Bold, the Young, and the Murdered
by Don Zolidis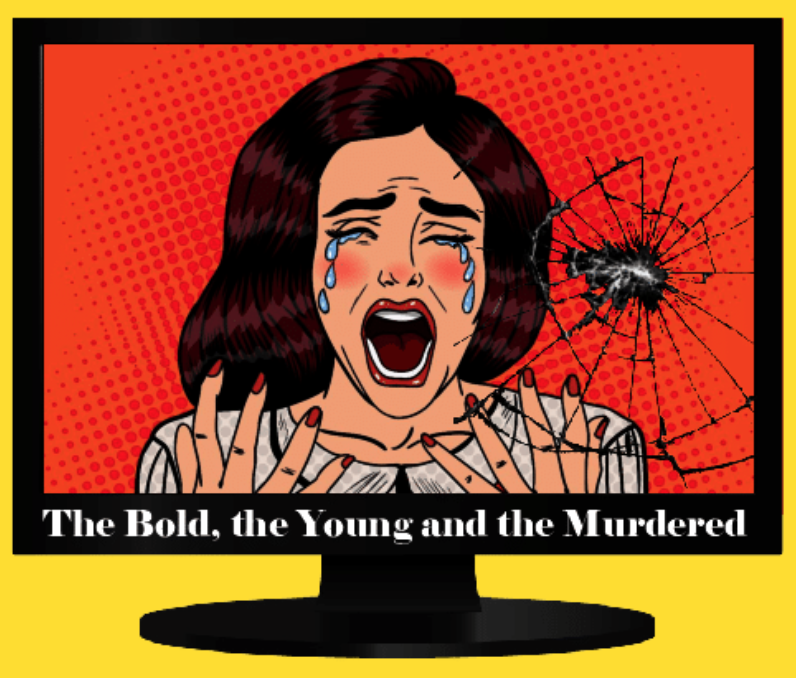 April 22-23, 2022
7:30 PM
&
$11 for students
$21 for adults
This comedic murder-mystery follows the long-running soap opera cast of The Bold and The Young in its last days: its hunky hero has self-esteem issues, its villainous old man is more interested in soup, and its heroines are slightly psychopathic. The executive producer gives the squabbling cast an ultimatum: complete one episode overnight or the show dies. But when the director ends up murdered, and other cast members start dropping like flies, it seems like his threat might actually come true. Can these misfits discover the murderer before the show is literally killed off?
Produced by special arrangement with Playscripts, Inc. (www.playscripts.com)
THANK YOU TO OUR SPONSORS
This event has been made possible by our generous sponsors: the William A Cooke Foundation, Charlottesville Area Community Foundation, the Friends of the Arts Center, and StrangeHouse SkateShop (Frank & MargaretAnne Molina).
Listen to this interview with director Eleanor Perkinson that aired on NewsRadio in Charlottesville on April 22nd!
Want to join our crew?
Apply today!