Songbirds in Watercolor
Watercolor Painting Class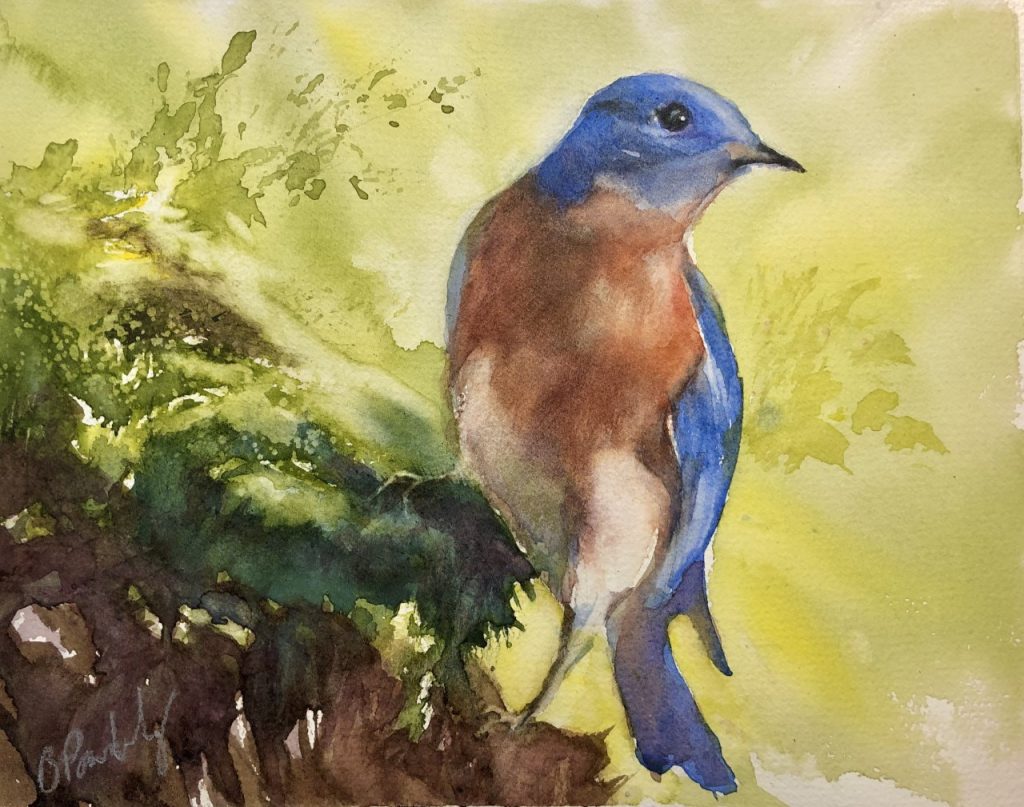 May 14, 2022
3:00 – 5:00 PM
$30*
optional: $7 to use studio supplies kits
Registration Deadline: 5PM on May 12, 2022
Celebrate the return of spring by painting songbirds in watercolor. Bring your own reference photos from your camera or magazines. We will also experiment with mark-making by using leaves, pine needles and sticks to stencil, stamp, or scratch a setting for your birds. Bring photos or magazine pages showing birds. Instructor will supply watercolor paper.
Students have the option of bringing their own paints and brushes or using a studio set for $7.
Ages 10+
ABOUT THE INSTRUCTOR
Barbara Powderly is a full-time Lake Anna resident who loves the water and its surrounding natural landscape. She specializes in capturing nature's seasons in photos and watercolors. She is a member of the Fredericksburg Center for the Creative Arts, the Virginia Watercolor Society and the National Watercolor Society. Barbara previously taught graphic design and art appreciation at Monmouth University in New Jersey. She also has extensive experience as a graphic designer for the federal government, university arts programs and various book publishers. Visit her website at bpowderly.com for more information.
Scholarships are made available through the generous support of the LaVahn & Mary Frances Hoh Scholarship Fund for youth under age 18. This fund ensures each and every child has the opportunity to attend any of our programs and events and will not be excluded due to financial concerns.
Click the link above to open the scholarship application form. The form can be completed on the computer and saved or printed out. Please send the form with the subject line "Scholarship Application" to Karen Welch at executivedirector@louisaarts.org once it has been completed or bring your completed scholarship application in to the box office during normal box office hours (Tuesdays – Fridays 12-2pm).