Gallery Show: Different Strokes
Ruth Lefko and Ron Campbell
Visit the gallery after the opening until May 20th
during box office hours:
Tuesdays – Fridays
12:00 – 2:00 PM
& 1 hour before performances
in the Cooke-Haley Theater
Different Strokes, a joint gallery show by Ruth Lefko and Ron Campbell, will be on display in the Purcell Art Gallery at the Louisa Arts Center from March 25-May 20, 2022.
View and purchase art from the show online using the link to our virtual gallery below!
Click the button below to check out a fundraiser for UNICEF that will happen during this gallery show: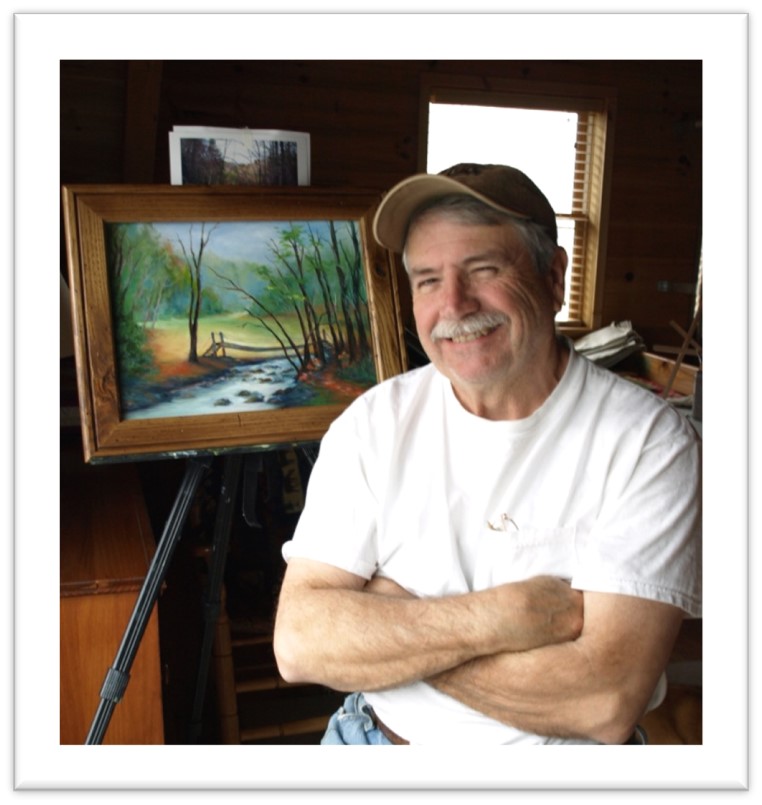 I was born into the family of Hubert and Mabel Campbell on July 20, 1947, in an old two-story house in the middle of a tobacco field located in Cullen, Virginia. I wasn't privileged enough to have been born in a hospital but I was privileged to be born into a large family consisting of my parents and three older sisters. Later, I would be blessed with having two additional brothers and finally, another sister. There were seven brothers and sisters in all. All were different, all unique, and all willing to meet life head on.
As a child, I was fortunate enough to have the opportunity to grow up in the country. I have many memories of playing in old barns and visiting my grandfather's dairy farm near Farmville, Virginia. There were many rainy days where my siblings and I found that an old barn was a great place to stay dry, and climb and play in the higher elevations of the loft where nesting pigeons shared their space with us for a few hours. These memories inspired me to preserve some of this country life with pen and paper.
Somehow in this journey through time, events have landed me right in the middle of the scenes I love to draw and paint. There are scenes worthy of canvas at every turn in the road in this area of Southwest Virginia and I am doing my best to capture all of them with Pen and Ink, water color, oils, stained glass, and wood. The long shadows of the morning and evening here, create what I believe is a unique glow to the rolling hills of Floyd County. These are the scenes that I want reflected in my art as I live and work in Floyd. It is my hope that through this art, I might trigger a memory of the viewers' past or a vision of what might be in their future.
As the founder/owner of The Maggie Gallery in Floyd, VA since May 2018, I have provided a venue for my art as well as the art of 14 other local and regional artists. You can also view my art on display and for sale at the Southwest Virginia Cultural Center & Marketplace in Abingdon, VA.
Contact information:
roncampbell@swva.net

(540) 521-1986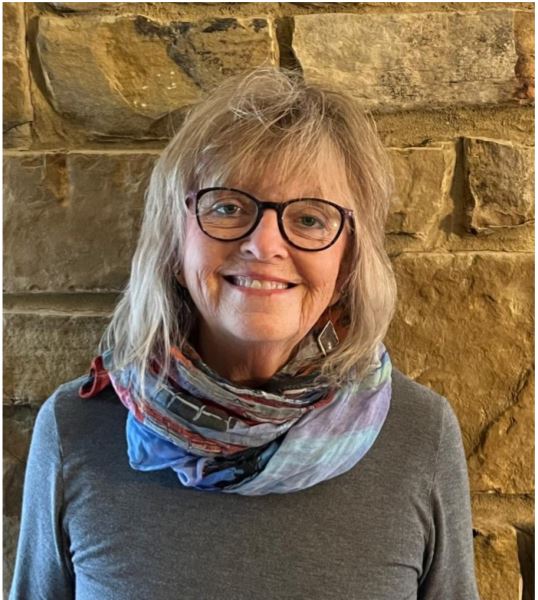 Since Ruth's retirement from elementary education, she has been exploring her lifelong interest in art. As an active member of the art community through the Blacksburg Regional Art Association, she has received awards in regional juried shows including the Virginia Watercolor Society and the Central Virginia Watercolor Guild. No matter the style or subject, it is evident she finds joy in the beauty around her and in expressing life experiences through her art.
She is a member of The New Leaf Gallery in Floyd VA and her work is on display at several locations throughout the New River Valley.
Visit her website: www.RuthLefko.com and www.facebook.com/ruthlefkoart/.
Contact Information
rlefko2@gmail.com
540-449-1328