Quilts of Valor &
USAF Heritage Brass Ensemble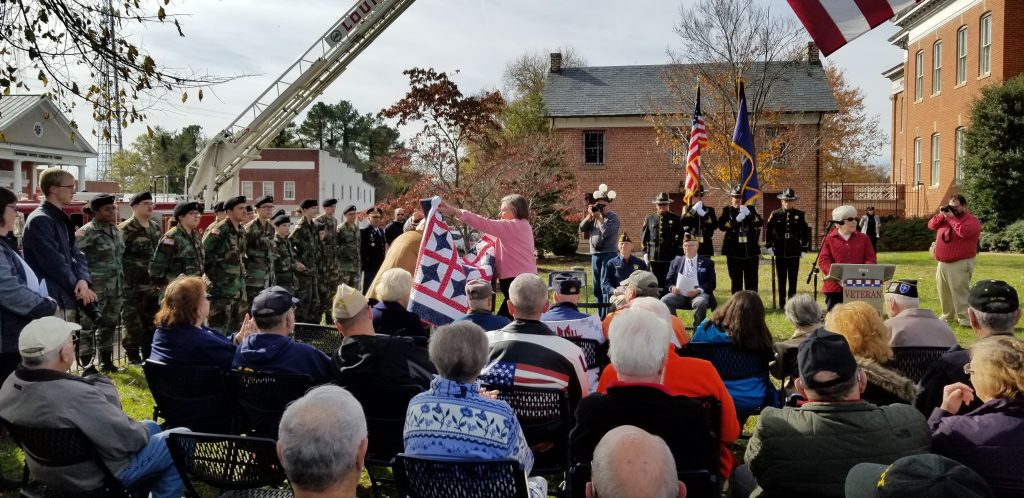 June 14, 2022
3:00 – 5:00 PM
USAF HERITAGE BRASS ENSEMBLE PERFORMANCE
The USAF Heritage Brass Ensemble will perform during this ceremony. Come out to see the presentation, as well as hear these wonderful performers.
What is a Quilt of Valor? 
 A Quilt of Valor® (QOV) is a quality, handmade quilt that is machine or hand quilted. It is awarded to a Service Member or Veteran who has been touched by war. The Quilt says unequivocally, "Thank you for your service and sacrifice in serving our nation."
Join us on Tuesday, June 14, from 3:00pm-5:00pm at the Louisa Arts Center as Common Threads of Louisa honors local veterans with their handmade quilts as a thank you for their service. This event is free to the public!
ABOUT COMMON THREADS OF LOUISA
We are a relatively small group that gets together once a week at St. James Episcopal Church of Louisa.  Marie Farrell started the group in 2014. Teaching others how to sew and quilt and continues teaching to this day.  We also have several volunteers that work from home making quilts for us.  We have donated hundreds of quilts over the years.   
In 2019 several of us attended a national quilt show in Newport News.  At that show, Tina Chaleki (one of our members) found the Quilts of Valor booth.  She purchased a kit and made her first Quilt of Valor and we were all hooked.  Since that first quilt, our small group has given out almost 50 quilts to local Veterans.  We are so proud of the many men and women that serve/served our country.  This is a small thank you from us for all they do.