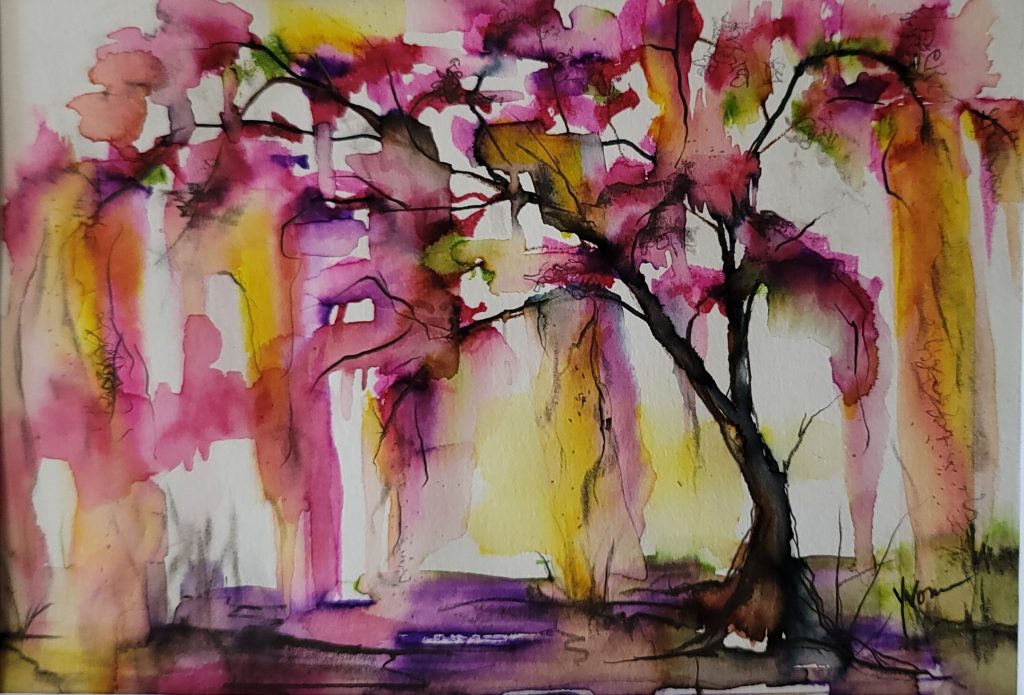 Register for class here!
Date: June 25, 2021
Time: 5:30pm – 7:30pm
Cost: $30 per student (cost includes all supplies!)
Location: Louisa Arts Center
Instructor: Yvonne Agee
Class Description: These 7×5″ matted paintings are created through an exploration of water-based markers, water, and pencil. Join us for an exciting adventure exploring how this medium responds to water, while creating surprises along the way. Relax and enjoy this exploration of markers, water, and pencils as we create our own "Spring Weeping Trees".