Needle Felting: Sheep
Craft Class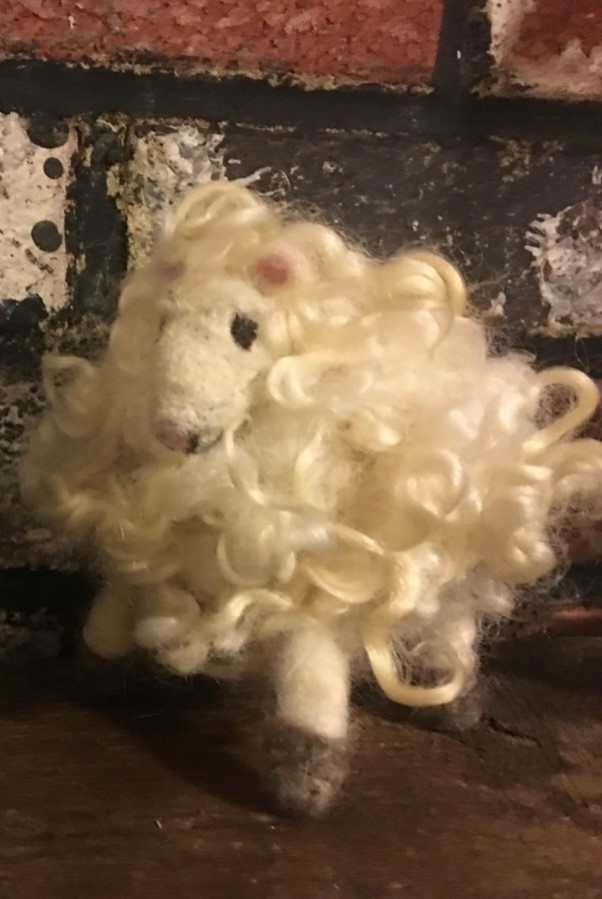 March 19, 2022
5:00 – 7:00 PM
Registration Deadline: 5PM on March 17, 2022
Kick off the weekend of the official start of spring by learning to sculpt wool to create this adorable sheep needle felting craft. They say March comes in like a lion and out like a lamb. This little lamb will be cute all year around in your home or as a gift for someone else. All supplies are included.
Adults and children over the age of 8 with adult participation are welcome to participate. 
ABOUT THE INSTRUCTOR
Sharon Heard (The Spinster's Workshop) is a fiber artist specializing in spinning, weaving, and felting natural fibers (primarily wool, mohair, and alpaca). Learning to knit and crochet at a young age, she later learned to process and spin materials into yarn. She previously worked as a Costumed Interpreter at historic sites demonstrating various aspects of 17th-19th Century home textile production.