Mother's Day Treat
Acrylic Painting Class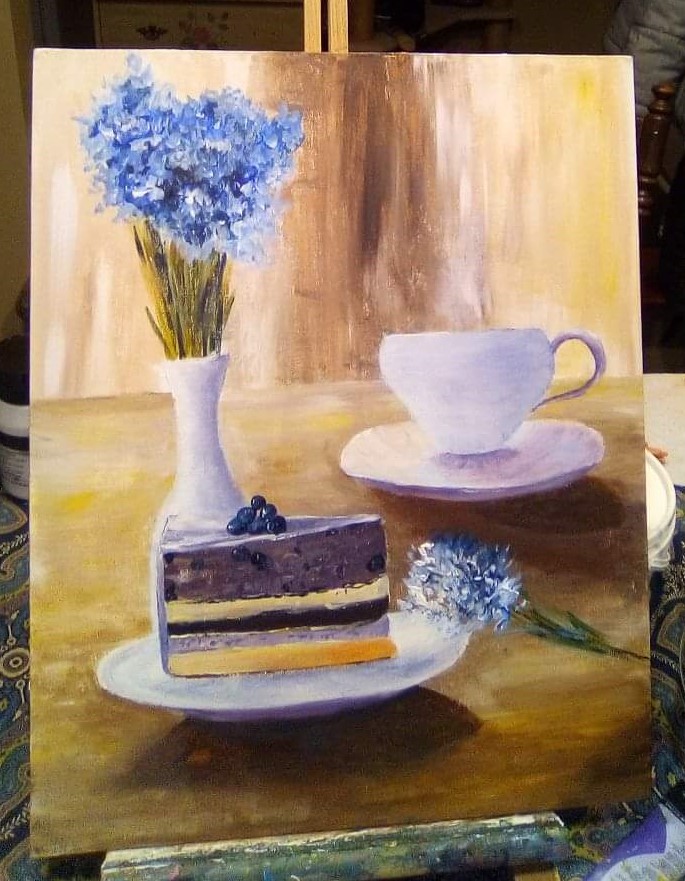 May 7, 2022
5:30 – 7:00 PM
Registration Deadline: 5PM on May 5, 2022
During this acrylic class you will create a very bright, textured still-life painting of delicious treats for mom. You will learn to use a brush and a palette knife to create this piece. This class is appropriate for all skill levels and all materials will be provided.
All ages welcome.
ABOUT THE INSTRUCTOR
Kateryna Smith is a self-taught artist. She has been painting for three years. Her goal is to turn her hobby into a career as a full-time artist. Though she normally works with oil paints as her medium, she also enjoys creating pieces in watercolor, acrylics, and soft pastels. Her passion is painting with oils. She loves the texture, the vibrant colors, and the smell of oils. She paints landscapes, floral scenes, semi-abstracts, waterscapes, and fishing scenes in oils. When she uses watercolors, she creates scenes of beauty, such as sunrises, sunsets, and autumn leaves on greeting cards.
Kateryna has a personal studio at her Lake Anna farmhouse. She is the creator of the Lake Anna Art Life group and welcomes you to join, whatever your skill level. With this Facebook group, she gathers together many local artists so they can share their joy of art, as well as each other's company. She is the organizer of the Plein Air Group, as well. This group does all of its painting outdoors. Seven or eight artists get together once a month in beautiful locations to paint.