Maker Mondays
Open Studio Hours
Every Monday in October
(except federal holidays)
10:30 AM – 2:30 PM
 NO MAKER MONDAY OCTOBER 10!
$10 drop-in fee*

* small fee added to run a credit card.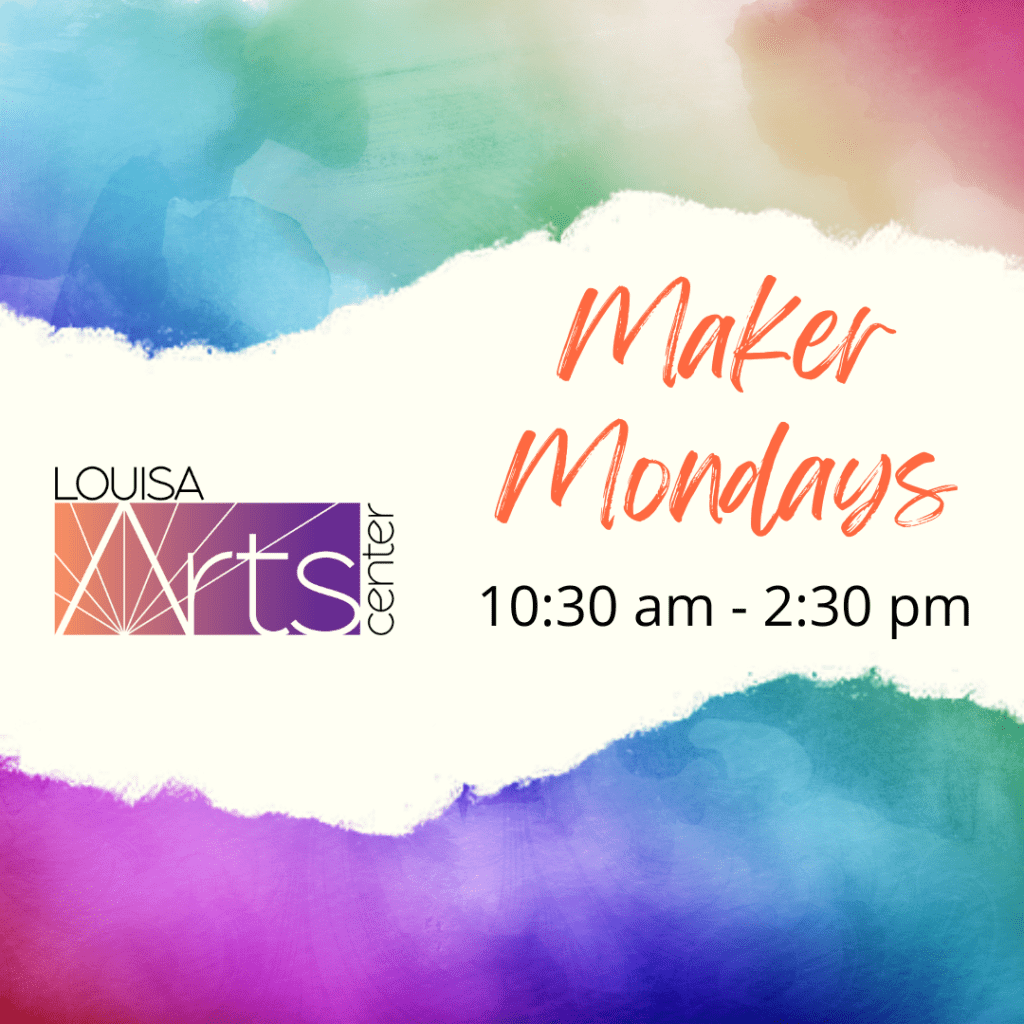 ABOUT MAKER MONDAYS
Maker Mondays is a space for artists of all skill levels and artistic styles to come together in an open studio space for an artists' playtime. This is an open invitation to our beautiful studio to fellowship with other artists and create a work of your own. Whether you are an artist working on an ongoing project or someone who wants to come and create on a whim, this space is for you! Use supplies from our spare supplies shelf or bring your own.