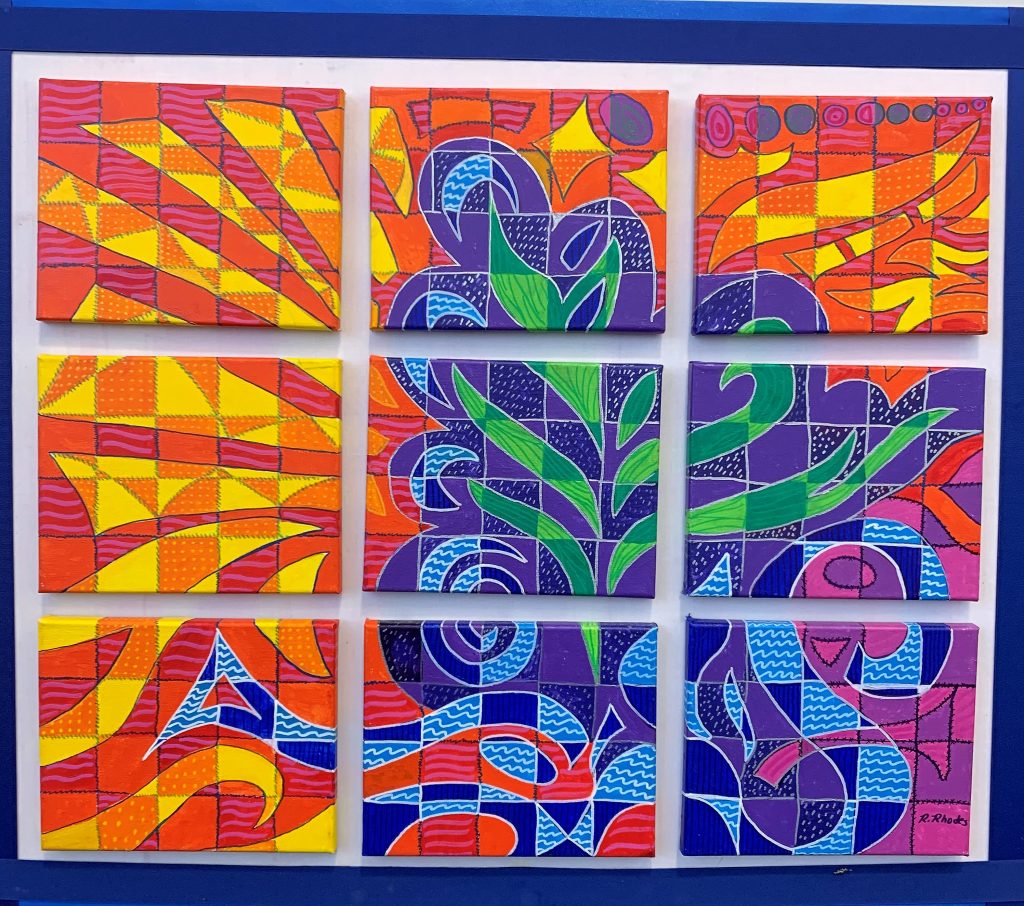 About the show…
"Remember When…" features work from Thomas Jefferson Elementary School art teacher, Rodrick Rhodes.
A message from the artist…
"I've been teaching in Louisa County for over 22 years, and a lot of what I do is very colorful and childlike because I deal with children all the time. I like bright and cheerful colors and you will find color in everything I do. For the most part, everything in this exhibition has been made specifically for shows that took place within the Purcell Gallery. This is a collection of the history of the art gallery, in which I have been involved since it was built. I became involved because I was very excited to support a venue that showcases local artists. I am inspired by cartoons, stained glass windows, graphic design, and poster art.
Picasso once said, "Every child is an artist. The problem is how to remain an artist once he grows up," and I don't ever plan on growing up. I grow older, but I never plan on growing up. I like to tell the students I am a highly experienced art teacher. I've been to college three times in order to teach them! I attended JMU to obtained a bachelor of fine arts degree with a concentration in graphic design and returned to get certified to teach. My graduate degree was obtained by VCU in a Masters of Enterdisciplany Studies with a concentration in painting and sculpture."