Gallery Show: In Space and Time
Opening Reception
FREE & open to the public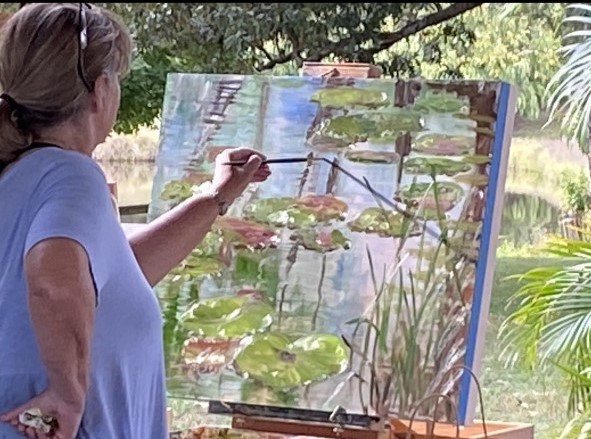 Visit the gallery after the opening until July 15th 
during box office hours
 Tuesdays – Fridays
12:00 – 2:00 PM
A Virtual Gallery link will be posted here after the opening reception.
Arists interested in submitting artwork,
click here for more information:
The opening reception for In Space and Time, an open gallery show curated by Betsy Moore, will take place in the Purcell Art Gallery at the Louisa Arts Center on June 10, 2022 from 6:00 – 8:00 PM.
At this free opening reception, you will get to see all the artwork on display, meet the artists, and get to talk with the curator.
In Space and Time will be on display in the Purcell Art Gallery through July 15, 2022. The gallery will be open during box office hours and 1 hour before each performance in the Cooke-Haley Theater.
ABOUT THE CURATOR
Betsy Moore enjoys a lifelong love affair with color, line and design. She has Fine Arts and English degrees from Mary Baldwin College and a degree in Interior Design from Virginia Commonwealth University. She also attended the Parsons School of Design/The New School in Rome, Florence and Venice, Italy.
Moore believes art to be very personal and subjective. Her influences include the world around her as found in nature, interiors or abstract color and pattern association in everyday life.
Oil painting is her favorite medium and she prefers a looser brush style and paints to bring light and expression into her art. For this reason, she has always been attracted to Impressionists Mary Cassatt and Paul Cezanne. Other influences include Edward Hopper, Joaquin Sorolla and John Singer Sargent.
She is an artist in residence at Crossroads Art Center in Richmond. Her website is betsymoorefineart.com.