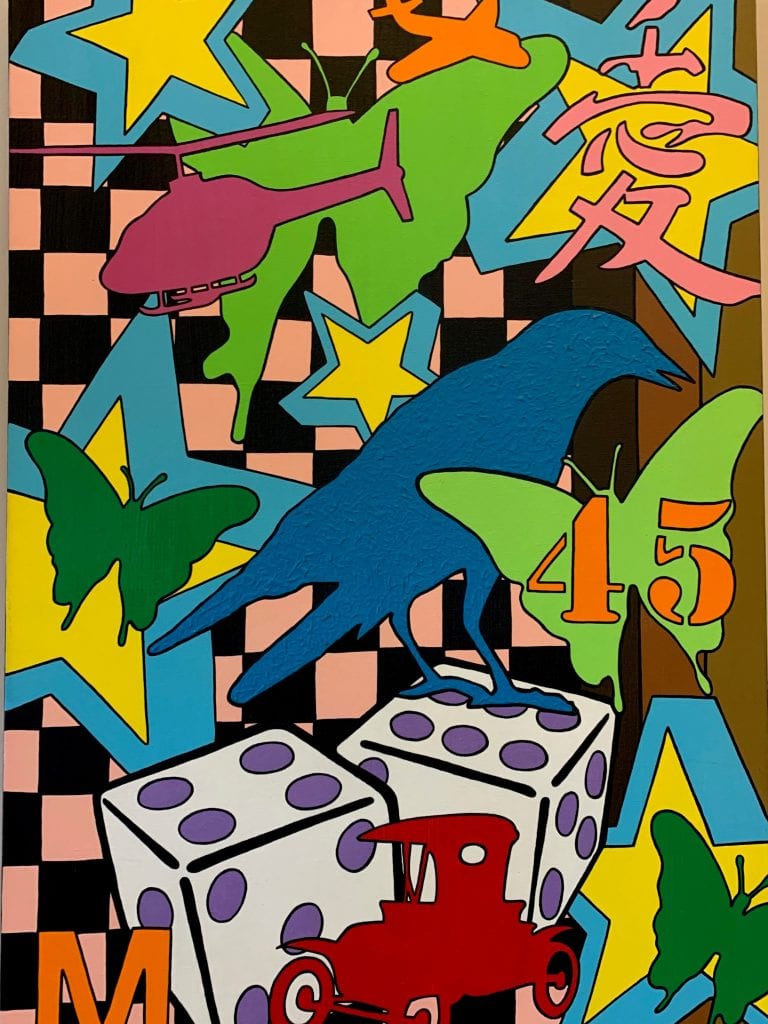 September 27 – November 22, 2019
By Monty Montgomery
montymontgomeryart.com
Monty Montgomery's artistic vision can best be described as an emotional language created using his innate intuition about color and object relationships to connect with the viewer. This authentic viewpoint often humbly defies the norm giving his work both power and vulnerability.
Profoundly affected by his upbringing in the rural Blueridge Mountains of Virginia, Monty's work has always been informed by his visceral and emotional reactions to daily experiences whether in exploration of nature or trekking city streets. The epiphany came in his teen years when he began expressing this unique perception of the external world by blending conflicting elements into seamless harmony. Exposure to divergent settings and combining urban sensory input with his impressions of the natural landscape has inspired a collision into one expression where he attempts through color theory, mathematics and abstraction to share his journey and create a unique geometric style.
About the artist
Monty Montgomery began exhibiting his work professionally in 2002. Born and raised in Virginia, Montgomery loved black lines and bright colors at a very young age and was influenced by his mother who was a kindergarten teacher. Early memories of coloring books with bold lines and borders left an impression that reflects in his work to this day.
In his teen years Monty discovered that he connected to the world a bit differently; the realization that he was profoundly absorbing emotional and physical energy from every experience in his path led him to interpret that energy and channel it into unique creative expressions. In his junior year at Longwood University he launched Cilli Original Designs and began spreading his word through clothing, paintings, poetry, stickers and culture.
After earning his BFA from Longwood University in 1998 he took his first graphic design-based job with U.S. Graphics in Virginia Beach, VA. In 1999 he made the move to Charlottesville, VA to work for Musictoday.com while simultaneously designing projects in the music/surf/skate industries as well as operating and curating C.O.D. Gallery & Studios on the Downtown Mall in "C-VILLE". After several great years in Virginia, he made the move to Boston, MA. in 2006 to expand his vision in a big city.
In 2008 Montgomery launched the next chapter of his career by moving to a new studio in San Diego, CA, where he is currently based. In recent years he has begun focusing on collaborative projects with other artists that play with the juxtaposition of disparate styles with the goal of stretching the boundaries of what each artist does individually. The first in 2012 was the "Kreashun Project" with J Feather and in 2016 he launched the "Kaleidoskull Project" with Tony Philippou. Both of these ongoing collaborations continue to evolve as does his personal work, each feeding off the other.