Gallery Talk: Women Painters Rocking the Art World of Early Modern Italy
with Art Historian Dr. Rebecca Howard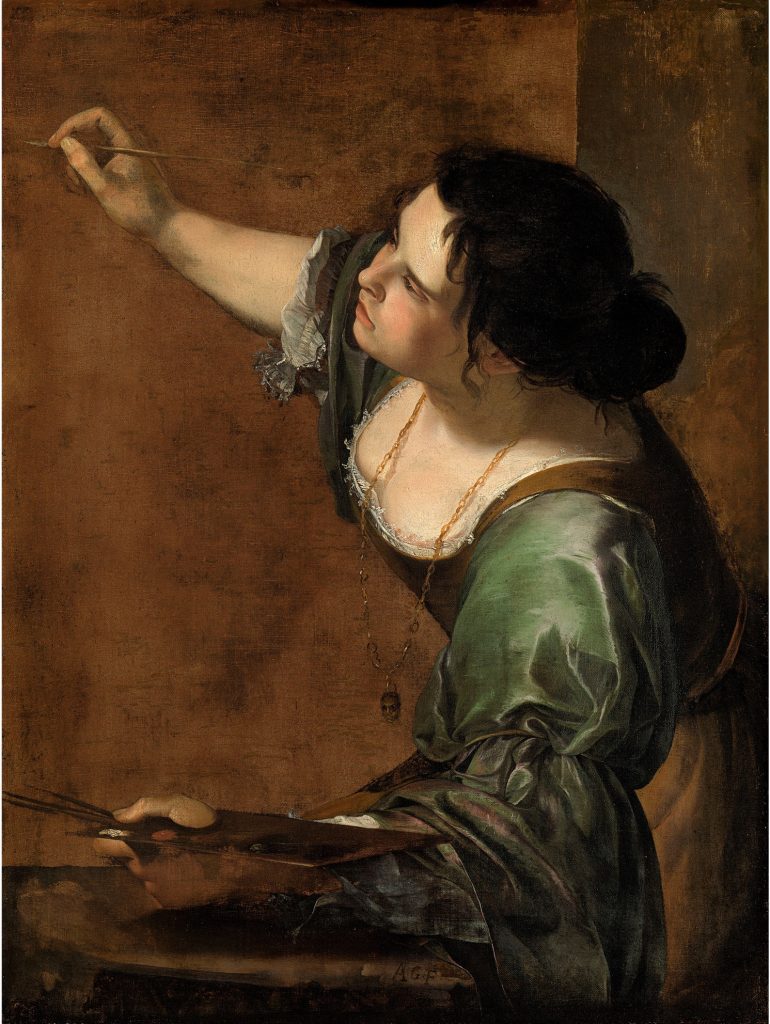 FREE & open to the public
This talk will take place in the Cooke-Haley Theater followed by a question-and-answer session, then a meet-and-greet with the presenter in the Purcell Art Gallery directly following the presentation.
Staff will be on-hand to discuss artwork from the gallery and help with any gallery purchases. Attendees are encouraged to come out early for a free performance by the students of Camp Broadway Steps from 6-6:30 pm in the Cooke-Haley Theatre. 
Louisa Arts Center 
212 Fredericksburg Ave,
Louisa, VA 23093 
You've probably heard of famous Renaissance and Baroque artists like Michelangelo, Raphael, Leonardo da Vinci, maybe even Titian and Caravaggio. The early modern period (covering the years 1400 to 1700) of Italian art history is typically defined by one man after another. But guess what? There were some incredibly talented women artists rocking the art world then, too! 
Join us to learn about a few of these women from early modern Italy who also deserve a place in the art history spotlight! Among others, we'll talk about the lives and artistic production of the self-taught nun, Plautilla Nelli, the savvy businesswoman, Sofonisba Anguissola, and the painter who surpassed even her father's international renown, Artemisia Gentileschi. The audience will be able to participate and ask questions throughout, and there will be time to speak directly with Dr. Howard after in the gallery.
This talk is recommended for mature audiences with a suggested age of 16+. 
ABOUT PRESENTER DR. REBECCA HOWARD
Dr. Rebecca Howard is a professor of Renaissance and Baroque art history at the University of Memphis in Memphis, Tennessee (but grew up in Virginia!). She completed her Ph.D. and M.A. degrees in early modern Italian art history at The Ohio State University and has a B.A. in art history and studio art from Christopher Newport University. At the University of Memphis, she teaches courses covering the Northern and Italian Renaissance and Baroque periods. Her forthcoming academic book, entitled, Portraiture and Mnemonics in Renaissance Italy: Commemoration through Body and Brain, is under contract with Amsterdam University Press.