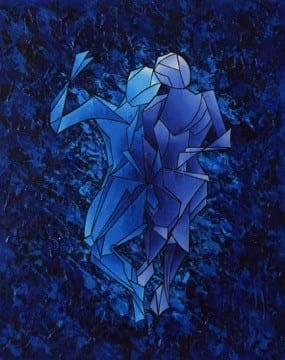 Coming in the Spring of 2019
Join us for our Purcell Gallery opening featuring David Robatin on Friday, March 29 from 6:00pm – 8:00pm. Light appetizers, and beer, wine and soft drinks will be available at no additional cost, courtesy of the Louisa Arts Center and our Purcell Gallery Committee. Admission is FREE.
About the Artist:
Richmond resident David Robatin studied communications and art at Denison University and works mostly with acrylics on art boards and canvases. David has been influenced by everything from chiaroscuro to color field, from Dali to Rothko. He paintings embody emotionalism as art.
Emotional connection is the reason why David works in the style he has developed. He wants the viewer to find themselves in each painting and to apply their own story. He wants to find a common experience by exploring the positive and negative feelings that we all go through.