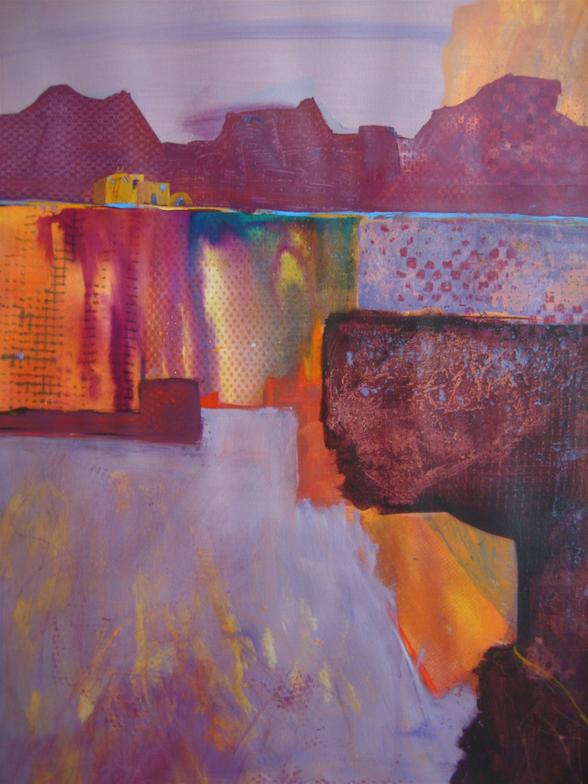 About the Show
Join us for our next Purcell Gallery exhibition with artists, Karen Rosasco and Susan Crave Rosen on Friday, January 31st from 6:00pm – 8:00pm. Light appetizers, beer, wine and soft drinks will be available at no additional cost, courtesy of the Louisa Arts Center and our Purcell Gallery Committee. Admission is FREE.
About Karen Rosasco
Watermedia artist Karen K Rosasco taught high school art for over 30 years in upstate NY. After retirement she continued teaching adults in week long "Abstraction By Design" workshops across the US and Canada. Karen also developed art history, sketching and painting workshops that visited 6 continents for over 16 years. Her prize winning work has been accepted in regional and national shows including the American Watercolor Society annual exhibition in NYC where she has won second place out of 1500 entries. Her work is in corporate collections, including General Electric and many VA institutions including, UVA- McIntire School of Commerce, plus many local hospitals. Articles and painting reproductions of Karen's work have appeared in international publications including Southwest Art, The Palette, American Artist and the Artist Magazine.
About Susan Crave Rosen
"I began painting in 1995 after moving to Virginia from Long Island, and have always loved the process……the physical application of the paint, whatever the medium, surface or tool I am using. Music was my creative outlet until I began painting. I have found that like studying voice, learning to paint is a slow and sometimes tedious process that is a gift in itself. It is wonderful to love something and try to capture its essence. Watching the paint move on its own or with my prodding……the process of making a picture……that's the reward. If I like the finished painting, it's a bonus!
My paintings are included in collections across this country, in India and Great Britain. They have been pictured in several publications and "Concert Night" serves as cover art for a collection of poetry by JoAnne Falletta, music director of the Virginia Symphony and the Buffalo Philharmonic." – Susan Crave Rosen