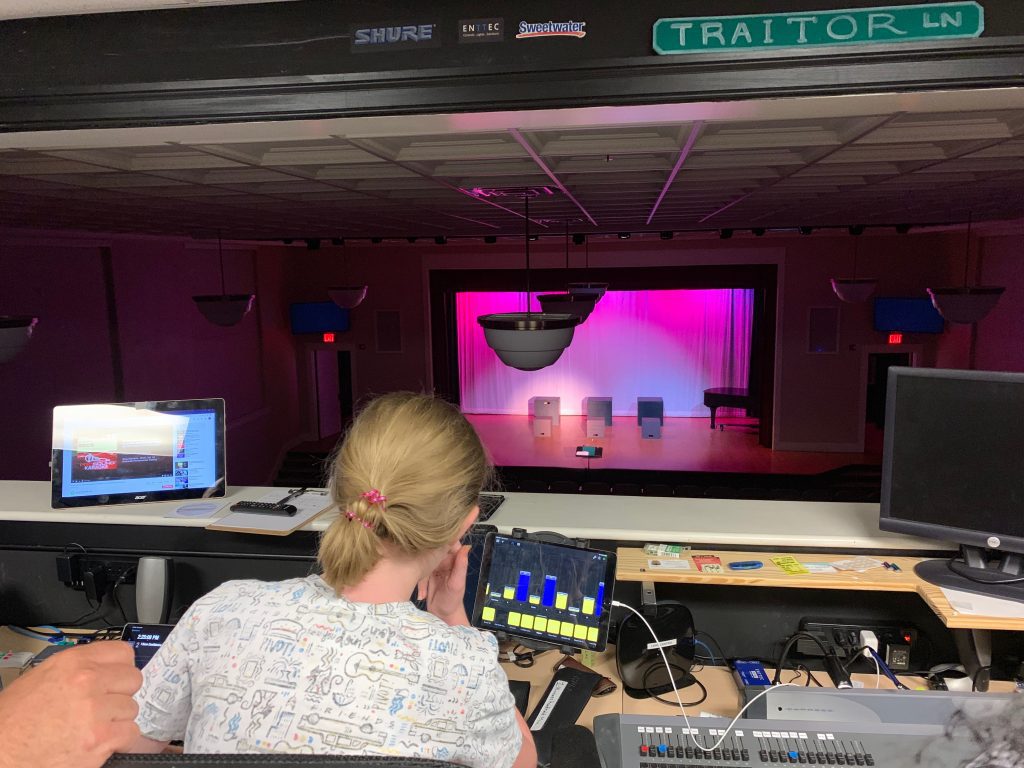 Monday – Wednesday
1:00 – 4:00 PM
Thursday – Friday
9:00 AM – 4:00 PM
Registration Deadline: ???
Registration Packet to complete and return to Box Office Manager, Nicole Copeland, at admin@louisaarts.org:
Camp Sight and Sound provides campers who prefer to be behind the scenes of a theatrical production a great opportunity to work with an experienced professional in a hands-on approach in order to learn all about sound and lighting design. Campers will gain a working knowledge of how to operate a light and sound board, cue calling, and will get to participate as a member of the stage crew during a theatrical performance on their final day of camp in the Cooke-Haley Theater.
Students will spend the first 3 days learning the basics, then on Thursday morning they watch Camp Bravo as they polish their final performance for their camp. Sight & Sound campers will design and produce their ideas for Bravo's show which will be presented Friday evening to the parents and community. Friday morning, both camps will run through a full dress rehearsal. Friday evening, Camp Sight & Sound kids will run the whole A/V part of the performance by Camp Bravo.
CAMP DIRECTOR: ALAN CRUMMETTE
Working at Louisa Arts Center has been a fantastic experience for me over the past 8 years! The family and community of Louisa makes my job as the Technical Director, a fun and rewarding one. Teaching the youth, giving them the hands-on experience they need, and watching them grow in their skills is so rewarding. Not only do they learn about lighting, sound, video, and sets, they learn about teamwork, integrity, and dedication while brining their skills to our performances.
Friday, July 22, 2022
6:00 – 6:30 PM
Scholarships are made available by the generous support of the LaVahn & Mary Frances Hoh Scholarship Fund. This fund ensures each and every child has the opportunity to attend any of our youth programs and events with their friends. 
Click the link above to open the scholarship application form. The form can be completed on the computer and sent via email to executive director Karen Welch (executivedirector@louisaarts.org) with the subject line: "Scholarship Application" or printed out and mailed or brought in to the center during box office hours.