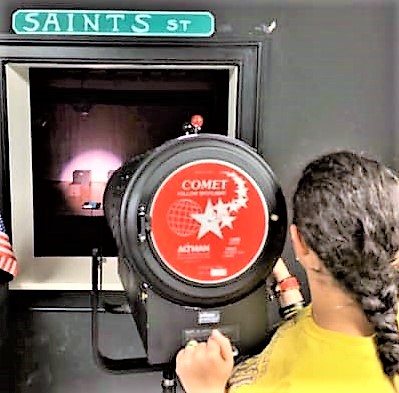 June 28 – July 2, 2021
Director: Alan Crummette
1:00pm – 4:00pm (June 28 – 30) & 9:00am – 3:00pm (July 1 – 2)
Grades: 7 – 12

Camp Sight and Sound provides a great opportunity for those that prefer to be behind the scenes working on a theatrical production. While working alongside experienced professionals, campers will be given a hands-on approach to lighting and sound design. Campers will gain a working knowledge of light and soundboard operations and will participate as a member of our stage crew by creating and designing an audio/visual program for the performance of Camp Bravo! Campers must bring a bag lunch on the final two days of camp.
The Louisa Arts Center offers a limited amount of scholarships for Summer Camp participants.
Camp Sight and Sound is made possible by our generous sponsor the LaVahn and Mary Frances Hoh Scholarship Fund.