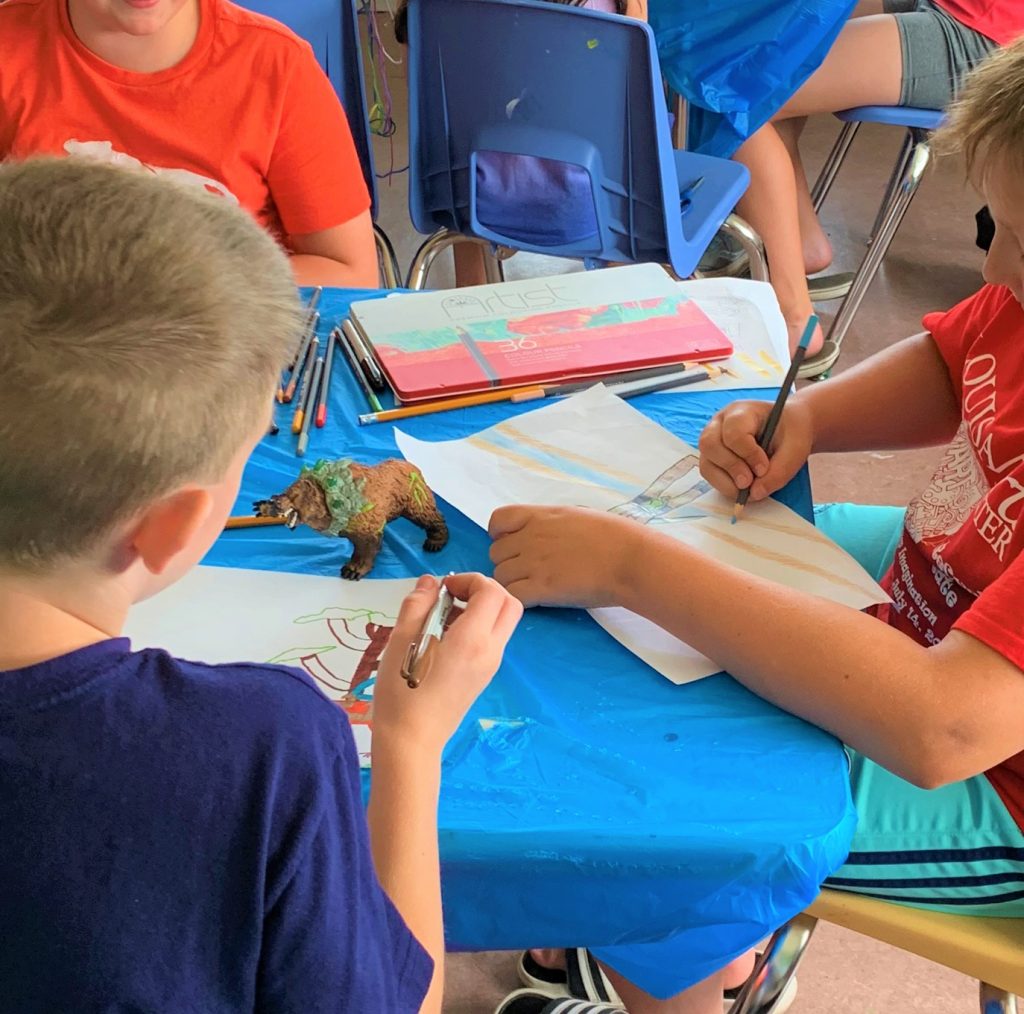 June 21 – 25, 2021
Director: Rodrick Rhodes
9:00am – 12:00pm
Grades 2 – 6
Working with the theme 'Up-Cycle, Re-Cycle,' Camp Imagination will allow students to explore several different art concepts such as color, contour, and contrast. Students will create and construct artwork that will be shown in the Louisa Arts Center, Purcell Gallery!
The Louisa Arts Center offers a limited amount of scholarships for Summer Camp participants.

Camp Imagination is made possible by our generous sponsor the LaVahn and Mary Frances Hoh Scholarship Fund.