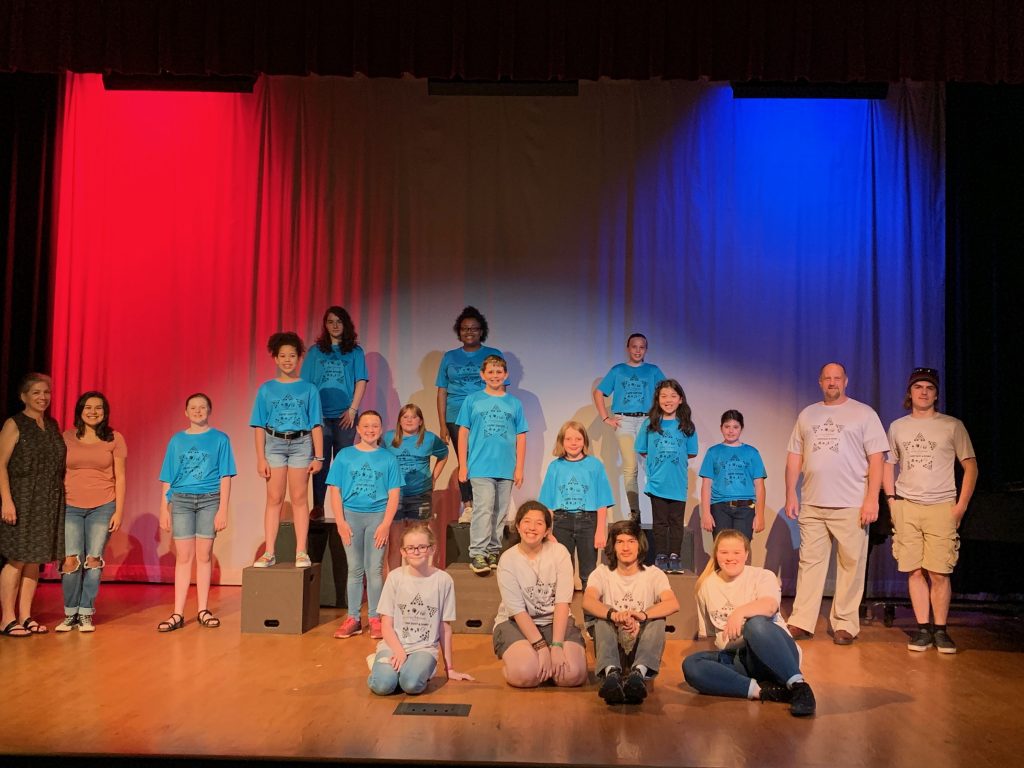 Registration Deadline: ??
Registration Packet to complete and return to Box Office Manager, Nicole Copeland, at admin@louisaarts.org:
Camp Encore is a camp all about singing with flair! Students who are interested in choral singing and performance will be taught a variety of choral music styles while learning about how to read a score and basic music theory. Choreography, part-singing, and instrumental accompaniments will all be taught during this came.
In Camp Encore, students will learn about the "mechanics" of singing and even get to prepare a few songs to share with their families at the end of the week! Though nor required, interested students will also have the opportunity to share a solo with the group.

CAMP DIRECTOR
Sharon Wills is the Chorus and Drama teacher at Louisa County Middle School.  She graduated from the University of Lynchburg with a degree in Music Education and is certified PK – 12.  After teaching Chorus at Rustburg Middle and High School for 22 years, her family moved to Louisa in 2005.  She is completing her 39th year of teaching this year!  She also serves as choir director at Mineral UMC and has worked with the Louisa Community Chorus.  She started CAMP ENCORE years ago and continues it to this day. 
Friday, June 24, 2022
6:00 – 6:30 PM
Scholarships are made available by the generous support of the LaVahn & Mary Frances Hoh Scholarship Fund. This fund ensures each and every child has the opportunity to attend any of our youth programs and events with their friends. 
Click the link above to open the scholarship application form. The form can be completed on the computer and sent via email to executive director Karen Welch (executivedirector@louisaarts.org) with the subject line: "Scholarship Application" or printed out and mailed or brought in to the center during box office hours.