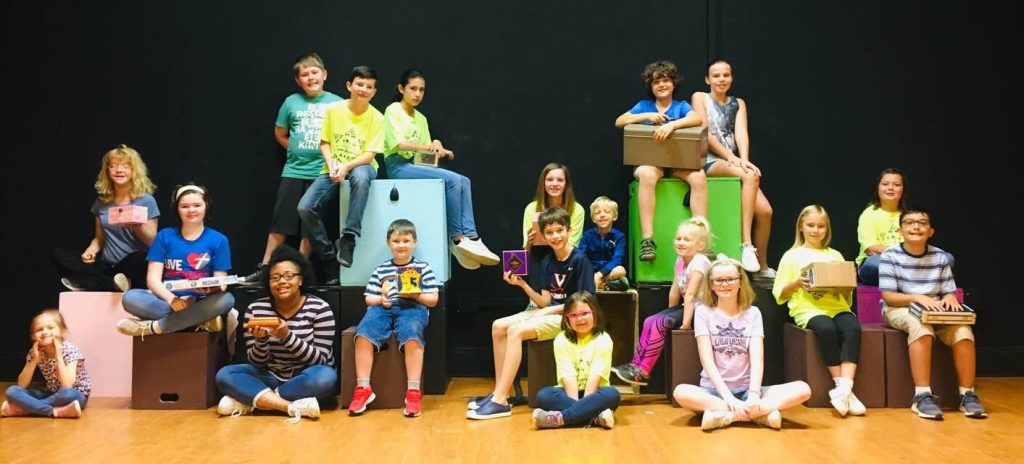 Week 1: 
9:00 AM – 11:30 AM
Grades 3 – 8
12:30 PM – 3:00 PM 
Registration Deadline: ??
Camp Curtain Call gives students an understanding of performance concepts and introduces them to the skills needed to create a stage production. Voice, improvisation, dance/movement, character development, stage craft, writing, and music are all covered in this 10-day camp!
CAMP DIRECTOR
Jelita Perry
Friday, June 17, 2022
6:00 – 6:30 PM
Registration Packet to complete and return to Box Office Manager, Nicole Copeland, at admin@louisaarts.org:
Scholarships are made available by the generous support of the LaVahn & Mary Frances Hoh Scholarship Fund. This fund ensures each and every child has the opportunity to attend any of our youth programs and events with their friends. 
Click the link above to open the scholarship application form. The form can be completed on the computer and sent via email to executive director Karen Welch (executivedirector@louisaarts.org) with the subject line: "Scholarship Application" or printed out and mailed or brought in to the center during box office hours.