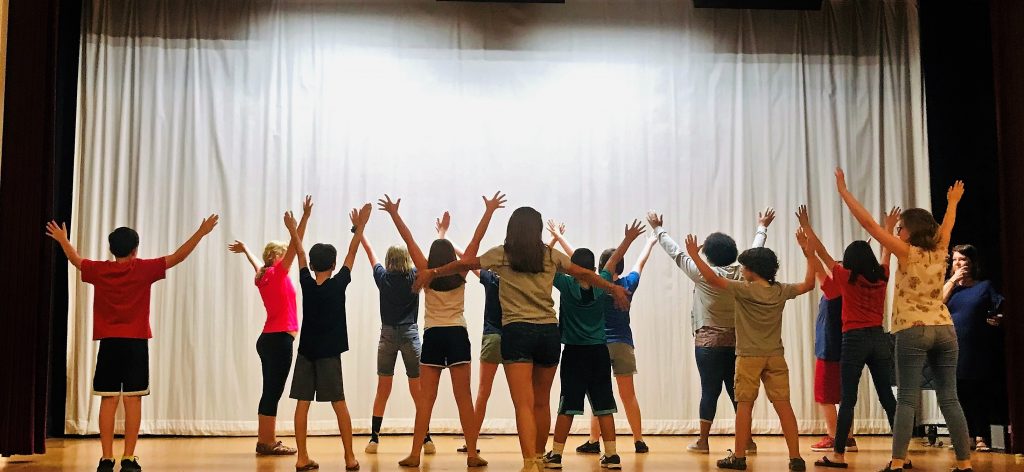 June 7 – 18, 2021
Director: Jelita Perry
Week 1: 9:00am – 11:30am (Grades 1 – 3) & 12:30pm – 3:00pm (Grades 4 – 8)

Week 2: 9:00am – 11:30am (Grades 1 – 3) & 9:00am – 3:00pm (Grades 4 – 8)
*All grades will meet from 9:00am – 3:00pm for the final two days of camp. Students meeting 9:00am – 3:00pm must bring a bagged lunch with them.
This camp is open to children of all skill and experience levels. Camp Curtain Call will give students an understanding of performance concepts and introduce them to skills needed to create a stage production over ten days: voice, improvisation, dance/movement, character development, stagecraft, writing, and music!
The Louisa Arts Center offers a limited amount of scholarships for Summer Camp participants.

Camp Curtain Call is made possible by our generous sponsor the LaVahn and Mary Frances Hoh Scholarship Fund.