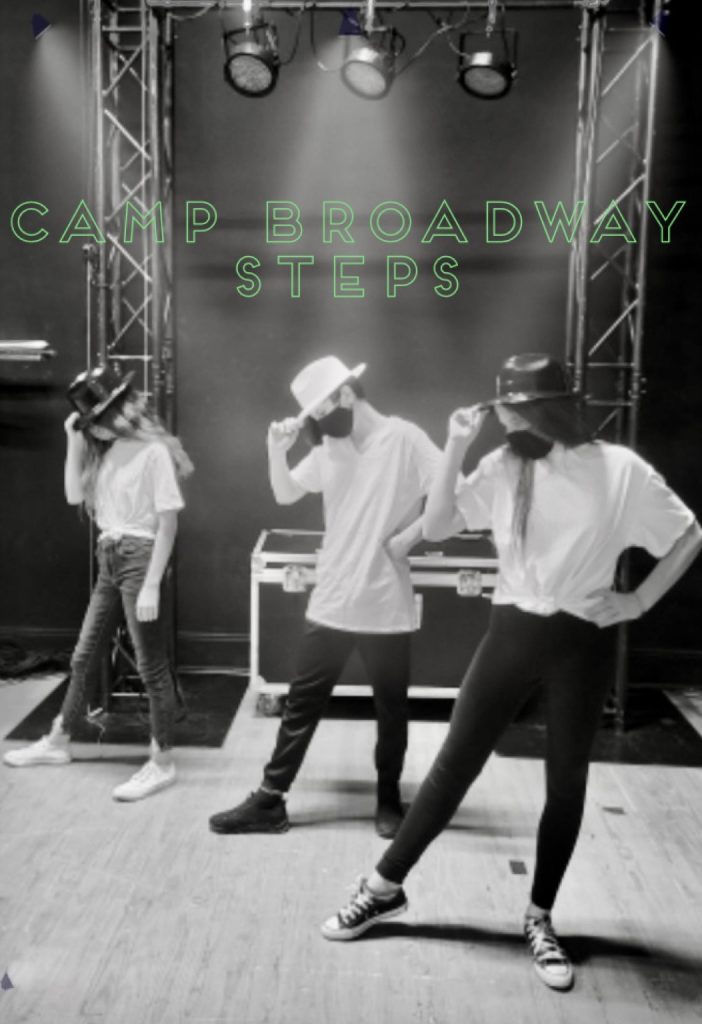 July 12 – 16, 2021
Director: Chrissy Schoenster
9:00am – 12:00pm
Grades 2 – 10
Get those toes-tapping and jazz hands ready! Camp Broadway Steps is designed for movers of all levels and will give students the opportunity to experience a variety of Broadway dance styles used in musical theater including jazz, ballet, and tap. Students will have fun learning dance techniques, steps, and combinations that are rooted in the diverse history of Broadway musicals.
Camp Broadway Steps is the perfect way for children to learn about dance, make new friends, and create lasting memories. Students will need to wear athletic clothing because they will be moving and stretching.
Registration for camp is completed in 2 steps:
Pay for camp online by following the correct link above, or in-person through our Box Office Tuesdays and Thursdays from 12pm – 2pm.
Fill out and return the 2021 Registration Packet by July 9, 2021. Registration forms must be received prior to the beginning of camp. Please email completed forms to

programmingdirector@louisaarts.org

or mail forms to the following address:
The Louisa Arts Center – PO Box 2119 – Louisa, VA – 23093
For the health and safety of everyone in the camp and at the Arts Center, please review our Safety Rules and Measures prior to the beginning of camp. The minimum number of students that must be registered for this camp is 7. If the minimum number is not met by Friday, July 9, 2021 at 5:00pm campers will be notified of the cancellation and payments will be refunded.
The Louisa Arts Center offers a limited amount of scholarships for Summer Camp participants. Fill out our 2021 Scholarship application and submit completed forms by email to programmingdirector@louisaarts.org or mail to the address indicated above.
Camp Broadway Steps is made possible by our generous sponsor the LaVahn and Mary Frances Hoh Scholarship Fund.