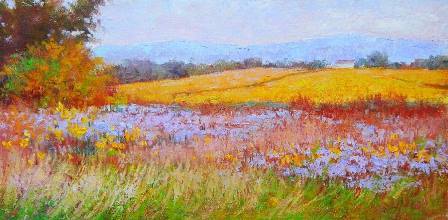 Dates: September 25 – November 21 2015
BozART is made up of over 20 artists with varied interests from abstract to realism, oil to photography. They enjoy sharing ideas, meeting for Plein Air, or working hard on a project. BozART is currently celebrating its 20th anniversary. Twelve artists from this group will be featured in the Purcell Gallery.
The Curator for this show is Catherine Hillis. Ms. Hillis has earned more than eight signature memberships in watercolor organizations across the country and is an elected member of the prestigious Washington Society of Landscape Painters. She has won awards across the country for her portrayals of light in watercolor paint, competing in national watercolor shows and plein air competitions.

About the Venue