2022 Artist of Merit Ceremony:
Rodrick Rhodes
FREE EVENT
Sept. 23 ,2022
5:45 PM
On September 23 at 5:45 pm, just before the 6pm opening of Show of Shows in the Gallery, we will gather on the Louisa Arts Center patio to honor our 2022 Artist of Merit Award winner, Rodrick Rhodes, for his artistic and volunteer contributions to the Louisa Arts Center and our community. Please join us for this celebration to congratulate Mr. Rhodes!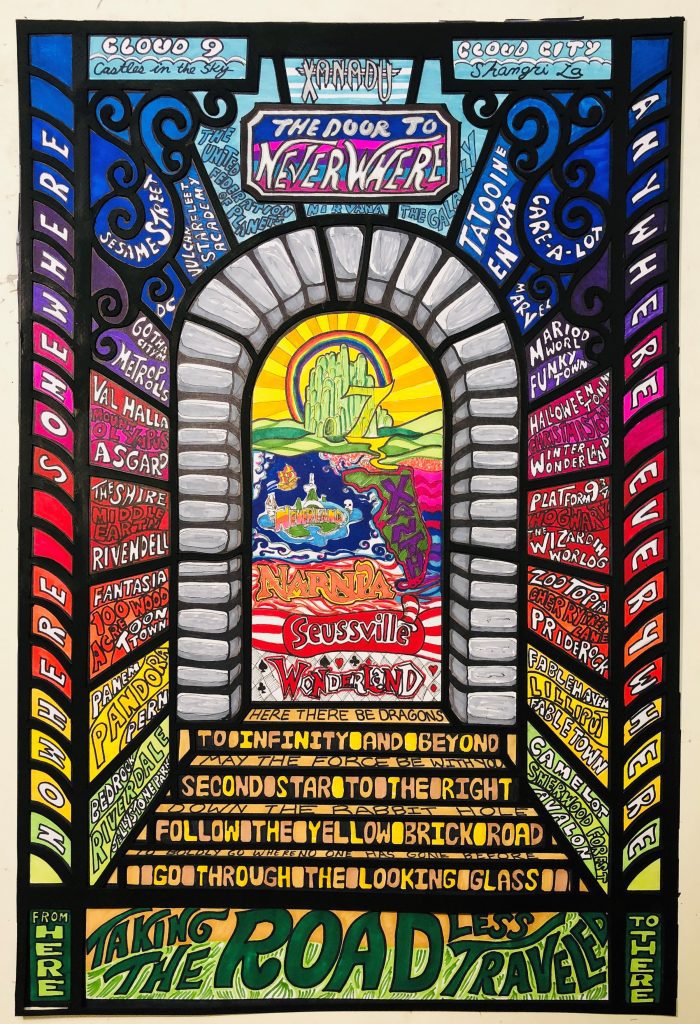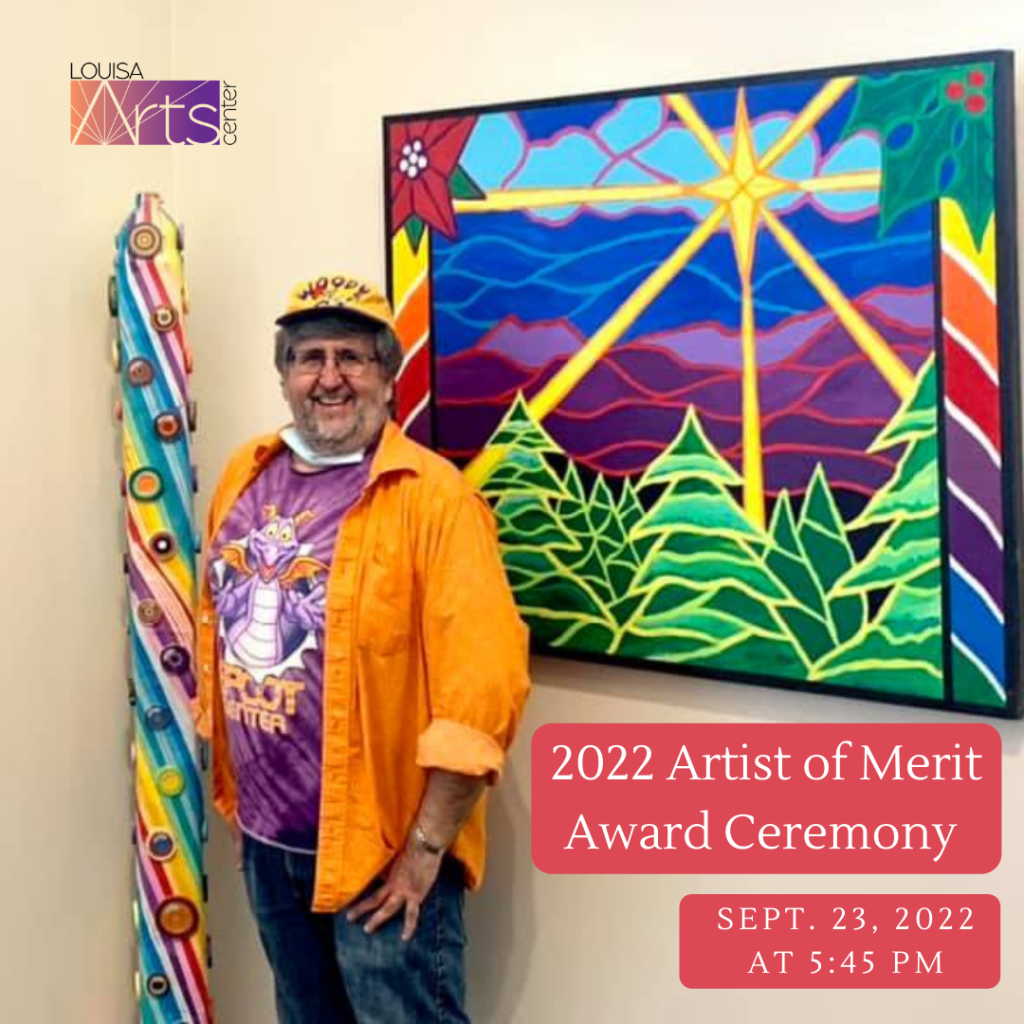 From Artist Rodrick Rhodes:
I like to refer to myself as an artist educator because I not only do I make and display my own art but also share that part of my life with my students.
I have taught for 30 total years – at Thomas Jefferson Elementary School in Louisa for the last 23 years after 7 years at William Monroe Middle School in Greene County, where I began my career as a teacher.
I have been involved with the Louisa Art Center since its inception. I have since made and entered something, sometimes more than one item in practically all of the open shows and have actually sold a couple pieces over the years, most recently "The Door to Neverwhere".
I have had two shows at the center. The first was a collaboration between myself and my nephews for the Colors of the Wind wall installation and with my student on Towers of Power. My second show was a representation of the years of Open Shows at the Center called "Remember When?"
I spent several years on the Board representing the gallery. I have directed Camp Imagination for several years. I have been the teacher liaison and coordinator for hanging the Student Art Show for the last several years.
I have volunteered many hours at the center helping to hang almost every show as part of the hanging committee. I have always been so proud to be part of the art center that provides a very nice artistic display space for local artists like myself.